The Port Augusta Lions Club is involved in a wide variety of projects, activities and events.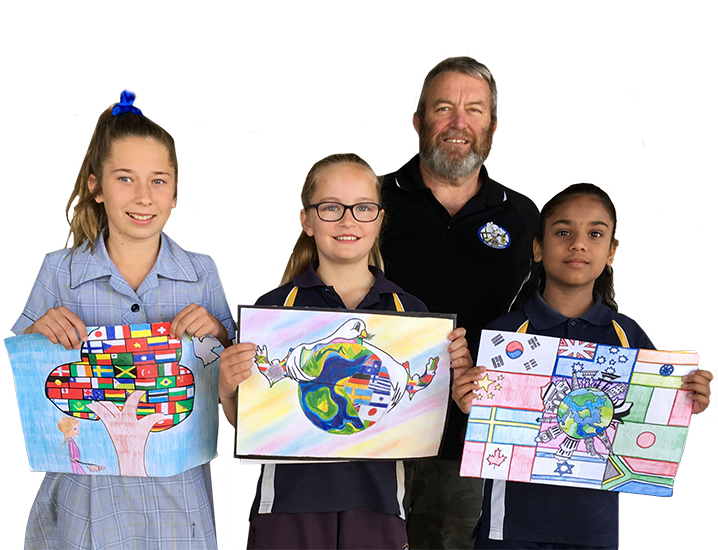 Feeling peckish on Saturday morning? Why not head to Mitre 10 Woodcock Street, Port Augusta for the Lions BBQ, we are there most Saturdays (unless its really hot) selling bacon and eggs rolls and our delicious sausages. All proceeds to various charities. We'll even put the onions on top (not like Bunnings!) 
The Port Augusta Lions Club has been involved for several years assisting with looking after the water stops with this marathon, which is growing in popularity each year.
The event now is credited with the Association of International Marathon & Distance Races – AIMS.
This year, however, we have been asked to step up our involvement and assist in the organisation of the event, along with the Port Augusta and Flinders Ranges Councils. We have been seeking out sponsors from the business community to make this year's event bigger and better.
Lions Clubs all over the world organise Strides events in their communities to heighten awareness of diabetes and its complications, and to provide information on preventing, and managing, the disease. 
These events promote regular, healthy exercise, and include participants of all ages.
Our Club was the first in our district to conduct a Strides walk, this year will be our 4th walk and will be held on Saturday 6th August 2022.
Since 2020 the Port Augusta Lions Club has hosted the Australia Day Breakfast. Providing a free bacon and eggs breakfast with assistance from the Port Augusta Apex Club, Rotary Club and the SES. Always a great morning with the new citizenship ceremony, raising of the flag and cutting of the cake. 2021 saw the inaugural 'Port Augusta Championship Thong Toss' which was great fun for the kids and adults alike. Hope to see you all on Australia Day!
Upgrade of Lions Park Facilities
The Port Augusta Lions Park experiences many travelling visitors? and local users daily.
Next time you visit Lions Park check out our new native garden established to commemorate 75 years of Lions in Australia.
Two wooden benches and tables have been replaced with aluminium benches and tables which will give years of service in the future.
The upgraded facilities of the new Aluminium benches are more sturdier and will give years of service.
We are currently fundraising and with help from the Port Augusta City Council are working to develop a new modern toilet block at the park.
Other Activities & Events
BBQS (Fundraising & Catering)
Support Local Charities and Organisations
Collect Spectacles for Lions Recycle for Sight
Collect Postage Stamps
Collect Can Ring Pulls
Peace Post Competition
Operation Smile
Lions Youth of the Year
Clean Up Australia Day
Support Lions Skin Cancer Screening Project
Sponsor Australian Lions Hearing Dogs
Support SPELD SA and the Port Augusta Library
Join our Lions Club today!